Niche community partnerships :
---
Who we are?
We are a Media company with a global reach.

PeerSpots aspires to become a global reference for digitally connected niche-communities.
We partner with other companies with the goal of building or foster a community of enthusiasts. A thriving membership base ready to create unforgettable memories.

Connecting like-minded people to their memorable experiences.
The Team
Our combined experiences are coupled with professional depth and resolve. It enables us to work in extremely demanding and competitive markets.

Our founders and partners are passionate life-learners and are committed to making a difference in community-led initiatives.

We want to create a distinctive ecosystem that empowers risk-taking.
One that will also represent a more meaningful and progressive way to collaborate.

Always staying lean and agile.

And never forgetting why we've built our business in the first place.

It isn't easy, as we already know, and the stakes are high.

But, as you would expect, we are all in.
Do you work with Brands on specific projects ?
Yes, sometimes we do.

Some of the projects we have built together with these niche communities deliver deeper experiences to a brand's target audience.

Connecting them to their immediate surroundings, other like-minded enthusiasts, and to their shared interests.

In a time when many media outlets are doubling down on their online activities, we are experiencing long social network fatigue.
"Tribes" are having a big moment, and forward-thinking Brands will help people connect to each other.

We are delivering inspiration and a sense of belonging.

We do it with our studio:

Non Code Studio

A collective of product strategists, information architects, and no-code experts.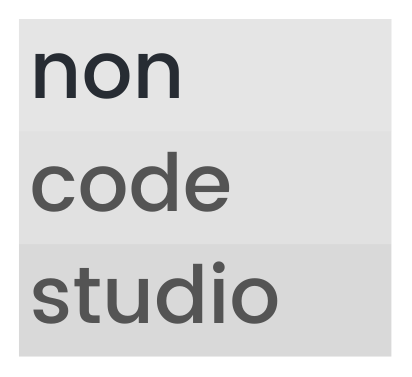 Get in touch
Are you managing a Brand and have a special project you're excited about?
Would like to know more and think we can help?
We want to hear about it.
© PeerSpots